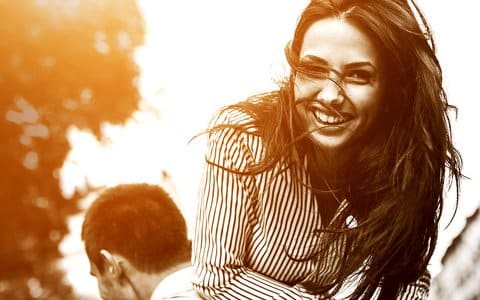 Fairchance Dental Arts offers dental implants done by our staff in our regular office. No need to visit multiple dentists to get your teeth replaced—you can get it all done in one place!
Benefits of Getting Implants From a Dentist You Know
Accountability. As your family dentists, we will continue to see you after your implant procedure. This allows us to see how well your integration is developing, and treat any complications. If you are having any issues, we hope to hear from you right away so that we can help you. You probably won't need to wait for any referrals, because we have been part of your treatment from start to finish and beyond.
Medical History. Your family dentist will have personal memory and detailed records of your dental history at their clinic. Not all events may seem to directly relate to an implant procedure, yet together they all tell a story of what your dental goals and concerns are, as well as what kinds of patient responsibilities fit you best. This all creates a holistic image that helps dentists suggest and perform the treatment options that give you the greatest chance of success.
Familiarity. Treatment by doctors who know you already can be especially beneficial if you or your loved one struggles with dental anxiety. Getting dental surgery can feel more manageable if you have an established relationship of trust with your dentist. Familiarity with our exact environment, our experienced staff, and the flow of an office visit can help build confidence for any dental service.
Professional Care Years Down the Road
Drs. Caleb and Megan Beam can continue to check the health of your mouth in the added context of supporting your implant during regular dental visits. Dental implants' success lies in the health of your gums and jawbone. This means your replacement teeth need to be brushed and flossed just as often as your original teeth.
While you may not need to worry about bacteria eating into the enamel of your new tooth, they can still get into your gums and cause an infection. For the success of your implant and your overall health, you will want to maintain your oral health with regular brushing and flossing. The Fairchance Dental Arts staff can help you keep your mouth in tip-top shape with regular dental cleanings. We can also provide treatment if you do develop an infection.
Why Get Dental Implants?
Dental implants are small metal rods that function as your tooth roots. The metals used are very body-friendly, with no allergic reactions in most people. Your bone will even fuse with it, which is called osseointegration. Many patients choose dental implants to replace a missing or damaged tooth. Some patients prefer to care for dentures rather than their original teeth. While there are a few replacement tooth options, some benefits of implants are:
Secure replacement teeth.

Thanks to dental implants, your crown, bridge, or dentures hold still while chewing and speaking. Your dietary choices can expand, and so can your confidence.

Natural-looking teeth.

Your replacement tooth is the same color as your original teeth. And implants allow your gums to rest naturally against the tooth base. No gaps should form.

Long-term bone health.

The implant transfers the force of your chewing into your jaw bones. Your bones depend on this regular massage to stimulate their growth and maintenance.
What Does Fairchance Dental Arts Bring To the Implant Chair?
Doctors Caleb and Megan Beam have the post-graduate training and certification to perform your dental implant procedure in the comfort of your family dental office. No need to get to know another dentist and re-explain your oral health goals. You can be treated by the doctors who know you best.
Fairchance Dental Arts is patient-focused. From your first message or call, we will work with you to help you to feel secure and confident when you smile, chew, and receive dental services.
Technology
Digital records
We do not need to print or fax your records. They are preserved digitally. This allows us to store more detail for each patient than paper filing methods.
3D scan
We take a 3D scan of your oral cavity to analyze how to best place each implant for your unique mouth. 3D scanning speeds up the implantation process and makes it safer.
Surgical guides
These are used to optimize Drs. Caleb and Megan Beam's implant precision. They help your implant experience to be predictable and safe.
Culture
Our motto is "Your home for a beaming smile." Emphasis on 'home.' Every patient is family at our office. Our experienced staff members are equipped to help your smile be a bright work of art.
Sedation Dentistry
If you suffer from dental anxiety, Fairchance Dental Arts offers two options for conscious sedation to help give your whole body an extra boost of relaxation. You can take a pill, or try laughing gas. We will not make you giggle in a dental chair, our dose will be just enough to help your muscles deeply relax.
Get Your Implants From a Dentist You Trust!
Ready for a smooth dental implant process? Contact Fairchance Dental Arts today and never worry about your missing teeth again!