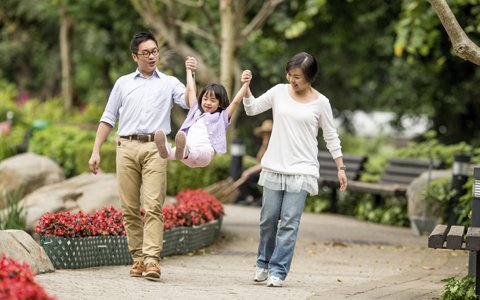 Life is full of surprises, including emergencies that may involve your teeth. Just like a regular injury, getting treatment for such surprises is important. More often than not, you want help as soon as possible, and don't have the time to wait for appointments.
Fairchance Dental Arts wants to be your emergency dentistry provider for these reasons. We offer same-day treatments to help restore your mouth, and can even see you after regular business hours for dire emergencies. If you have lost a tooth or are experiencing severe mouth pain, contact us right away for emergency dental treatment.
When you visit, you can expect treatment from Drs. Megan and Caleb Beam. They are helped by a team of great supporting hygienists and assistants, who are here to help with all sorts of emergency and regular treatments. This includes the following:
Cosmetic dentistry
Dental implants.
Dental crowns.
Root canals.
Teeth restoration.
We welcome all of our patients here in Fairchance and our neighbors throughout Fayette and Monongalia Counties. So if you have a dental emergency, or just want to come in for regular treatment, contact us today and schedule an appointment with our office.
Rapid Dental Treatment for Unexpected Emergencies
Your oral hygiene is important, but even with great brushing and proper mouth care you just can't prepare for everything. Things happen, accidents and other injuries that can cause your teeth to loosen, bleed, or even fall out of your mouth.
However, missing teeth aren't the only dental emergencies that we treat here at Fairchance Dental Arts. Here are just a few unexpected, but important, dental emergencies that you should come in and get treated for right away:
Severe Toothaches: Sudden or intense tooth pain can mean several different things. Something may be wedged between your teeth, or you may have a deep pulp infection.
Loose or Knocked Out Teeth: Prevention is often easier than restoration. Make sure to come in if you have an extremely loose tooth before it falls out entirely.
Gum Bleeding and Abscesses: Your oral hygiene includes more than just your teeth. Come in for emergency treatment if you have severe gum pain or infections as well.
Chipped and Damaged Teeth: Partially damaged teeth may also require emergency treatment. This includes accidents that damage your fillings and crowns.
If you have any questions for our dental team or want to ask if you should come in for an emergency treatment, contact our office today!
Friendly Emergency Care at Fairchance Dental Arts
Drs. Megan and Caleb Beam are graduates of the WVU School of Dentistry, who strive to make every regular and emergency visit to their offices a comfortable and beneficial experience.
Graduating in 2014, Dr. Megan Beam has focused her post-graduate training in orthodontics and pediatrics. Dr. Caleb Beam has received post-graduate training in implants, root canals, and other oral surgeries.
Together, along with the other great members of our Pennsylvania team, we here at Fairchance Dental Arts are prepared to perform whatever emergency dental work you need to restore your smile.
However, there are some important steps you can take to help our team out if you damage or lose a tooth. They include:
Only handle teeth by the crown.
Rinse your teeth with clean water.
Reinsert the tooth into the open socket if possible.
If you can't, place the tooth in milk until you reach our office.
Avoid tap water. The chemicals can damage the tooth on your way.
If you have other concerns about your mouth or any other dental-related questions, our office is happy to help you find the solutions you need for your dental emergency.
Make Fairchance Dental Arts Your Dental Home
Emergency dental care should be about more than just getting rapid treatment. That's why Fairchance Dental Arts strives to exemplify these four values with every patient visit:
Honesty: You should know the exact dental treatment you need right away.
Trust: You should expect safe and effective treatment.
Respect: You should feel comfortable with every visit to our offices.
Communication: You should understand the need for the treatments we provide.
By focusing on these values, we believe we can make Fairchance Dental Arts your dental home, no matter your age or background. With our fantastic dental team, we believe that we can be your go-to dental solution for all your needs, whether it be a regular cleaning or a dental emergency.
So reach out to us today to schedule your appointment and learn how we can help you find your perfect smile.
Testimonials From Our Great Patients
I went to them for tooth pain that caused frequent migraines. I also told them i had bad experiences with dentists as a kid, which is why I haven't been to any dentist office in a very long time, so they had their work cut out for them. The whole time I was there was an incredible experience from them just being so understanding to their work in general, Caleb extracted 3 of my teeth, and was incredibly patient with me. They have an overall incredible staff, and are super friendly. I would recommend anyone go to them.
– Branden H.
Friendly atmosphere and staff. Very professional and accommodating appointments. Highly reccomend. The new dentist is very nice and super gentle with her patients. Makes coming to the dentist not so bad!
– Regina P.
Common Types of Emergency Dentistry
Still unsure if you should come in for emergency treatment? We highly recommend you schedule or visit Fairchance Dental Arts if you are suffering from one of the following.
Tooth Avulsion or Knocked-Out Teeth:
A tooth avulsion refers to any permanent tooth that has fallen out of your mouth. Our emergency dentists can restore these teeth in many instances. If we cannot restore your tooth, we offer replacements that will restore both the function and aesthetic appearance of your smile.
If your teeth do fall out, we highly recommend following the tips we made earlier in this article. This includes keeping your fallen teeth clean and hydrated until you reach our office.
Cracked Teeth:
Cracked teeth can be restored with several different treatment options. The sooner you get these teeth restored, the more effective treatment will be. It is especially important to get emergency dental treatment for cracked teeth if you're experiencing severe pain.
You might not always see where your teeth are cracked, especially in the back of your mouth. Come in for an examination if you're experiencing severe tooth pain of any kind.
Broken or Chipped Teeth:
Broken and chipped teeth require immediate treatment. Failure to treat this issue can lead to further damage or even a tooth infection, which may require us to extract your tooth. Broken and chipped teeth can also damage your tongue or gums, leading to further infection.
Extreme sensitivity to hot and cold food, along with bleeding or a general numbness in your mouth, are also important signs to look out for. Contact us right away if you suffer these issues.
Loose or Missing Fillings:
You may lose your fillings for a variety of reasons. Accidents that impact your mouth may not damage your teeth, but may still be enough to loosen your fillings. Some fillings, especially older metal and silver fillings, may also just fall out over time, from chewing and general use.
Modern fillings last longer and are better at matching your natural teeth. Schedule an appointment today to replace a missing, loose, or outdated silver filling.
Broken or Detached Crowns:
Please schedule an appointment right away if your dental crown is broken or detached. Dental crowns are used to restore chipped and cracked teeth, and to save decaying teeth or those that require a root canal. Failure to replace a crown right away may result in losing the tooth itself.
Unlike your teeth, do not try to place the broken crown back in your mouth if it becomes detached from your tooth. Attempting to do so will likely damage your lips and gums.
Broken Braces:
Broken brackets and wires are a common dental emergency. If you damage your braces in any way, come in or schedule an appointment as soon as possible. Our dentist and our dental assistants will be happy to treat your orthodontic needs.
If you cannot come in right away, do your best to tuck wires and cover them with your dental wax. This will reduce mouth irritation while you wait.
Pericoronitis:
Pericoronitis refers to swelling and infection caused by your wisdom teeth. Regular teeth cleanings and examinations are important so we can predict whether you'll require wisdom teeth extraction. By doing so, we can avoid the pain that comes from wisdom teeth impaction.
Painkillers and antibiotics may be recommended by our dentists if you suffer from pericoronitis. Contact us today if you would like to learn more about your wisdom teeth.
Pulpitis (Root Canal Infection):
Pulpitis is an infection that causes severe inflammation of your dental pulp. This can lead to extreme teeth sensitivity, pain, and bleeding. Minor and early pulpitis infections can usually be treated with a dental crown or veneer. Severe pulpitis may require a root canal.
Despite their reputation, modern root canals are both quick and nearly painless. You'll even be able to go to school or work after just a few hours of recovery.
Abscesses:
A dental abscess is a build-up of pus caused by an untreated bacterial infection. There are many reasons an abscess might form, but they typically do not go away without dental treatment. Treatment for dental abscesses varies depending on the degree of infection.
Symptoms of abscesses include severe pain, bleeding, and extreme oral sensitivity. Please contact us today if you experience any of these oral issues.
Dental Emergency FAQ:
When Should I Go to the Emergency Room?
We typically recommend seeking emergency room care if you suffer from one or more of the following symptoms:
Severe bleeding.
Swollen or broken jaw.
Pain that interferes with your routine.
Head trauma, even if you also have missing teeth.
What Is the Best Painkiller for a Severe Toothache?
We recommend anti-inflammatory over-the-counter drugs for severe toothaches. Depending on how much pain you're experiencing, we may also suggest prescription painkillers. Feel free to reach out to Fairchance Dental Arts if you're experiencing extreme oral pain. Not only can we provide a prescription, but we can find out the cause of your toothache and offer treatment.
Can I Sleep With a Toothache?
We highly recommend coming in as soon as possible if you are experiencing a severe toothache. However, there are a few tips we recommend to reduce the pain until your next appointment:
Rinse out your mouth. Use mouthwash or warm salt water to rid your mouth of harmful bacteria. Gently swoosh liquid around your mouth to avoid further irritation.
Sleep with extra pillows. Elevating your head with extra pillows will prevent blood from rushing to your mouth, which can often worsen your toothache.
Over-the-Counter Painkillers. Anti-inflammatory over-the-counter drugs will help alleviate pain until you can come in for proper treatment.
Do You Offer Same-Day Appointments?
Fairchance Dental Arts offers same-day appointments for emergency treatments. We are typically open Monday through Thursday for regular appointments. Depending on the emergency, we may offer treatment outside of our regular business hours.
Our dental team works hard to try to accommodate the busy schedules of our patients. Please contact us right away if you want to get great dental treatment here at Fairchance Dental Arts.
Are You Accepting New patients?
Fairchance Dental Arts welcomes new patients hoping to improve their smiles. While we are based out of Fairchance, Pennsylvania, we are happy to serve patients living near our hometown as well.
We especially welcome our regular patients from Uniontown, Morgantown, Smithfield, and those throughout Monongalia and Fayette Counties. With a variety of emergency and cosmetic dental treatments, you can look forward to a better smile here at Fairchance Dental Arts.
How Much Will Treatment Cost?
Dental treatment costs vary depending on the exact needs of our patients. We do our best to provide you with the best care possible while making treatment as fast and affordable as we can.
We highly recommend scheduling a consultation with our dental team if you would like to discuss future treatment costs.
Schedule an Appointment Today!
Your mouth is vital to who you are, which is why it's important to treat oral issues you may be experiencing right away.
Whether you have an emergency dental need or a cosmetic appointment, you can expect long-lasting and advanced dental treatment from our dental team. Drs. Megan and Caleb Beam, along with our great supporting dental team, love to help those living around the Fairchance community,
Fairchance Dental Arts is looking forward to addressing your dental needs. Just click this link and you'll be able to contact our team, who are ready to help you take the next step in finding a better smile.