We believe that payment worries shouldn't hinder patient care. We accept most major insurances and are happy to submit claims to any insurance companies in order for our patients to receive reimbursements.
Make dental payments online – CLICK HERE TO PAY
We are proud to now offer Sunbit as a monthly payment option at Fairchance Dental Arts. Sunbit approves 85% of patients with no hard credit check and no late fees. Check out the link to see how much you are pre-qualified for! https://apply.sunbit.com/FairchanceDentalArts.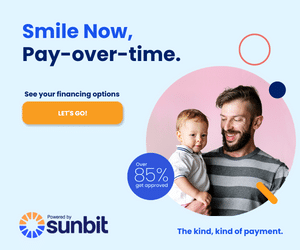 ---
We also offer Care Credit, or 12 months interest free financing – make an online Care Credit payment.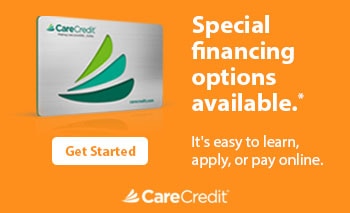 Many patients have questions regarding their dental benefits. While the Employee Benefits Coordinator where you work can best answer your questions, the following may help.
Why doesn't my insurance cover all the costs for my dental treatment?
---
Dental insurance isn't really insurance (a payment to cover the cost of a loss) at all. It is actually a money benefit typically provided by an employer to help their employees pay for routine dental treatment. The employer usually buys a plan based on the amount of the benefit and how much the premium costs per month. Most benefit plans are only designed to cover a portion of the total cost.
But my plan says that my exams and certain other procedures are covered 100%.
---
That 100% is usually what the insurance carrier allows as payment toward the procedure, not what your dentist or any other dentist in your area may actually charge. For example, say your dentist charges $80 for an examination (not counting x-rays). Your carrier may allow $60 as the 100% payment for that examination, leaving $20 for you to pay.
I received an Explanation of Benefits from my insurance carrier that says my dental bill exceeded the usual and customary. Does this mean that my dentist is charging more than he/she should?
---
Remember that what insurance carriers call usual and customary is really just what your employer and the insurance company have negotiated as the amount that will be paid toward your treatment. It is usually less and frequently much less than what any dentist in your area might actualy charge for a dental procedure. It does not mean that your dentist is charging too much.
Why is there an annual maximum on my benefits?
---
Maximums limit what a carrier has to cover each year. Amazingly, despite the fact that costs have steadily increased, annual maximum levels for dental care have not changed since the 1960s.
Why doesn't my dentist participate in my dental benefits network plan?
---
Some plans require that the network dentists observe restrictions to treatment. Many dentists are not comfortable with this.
What should I do if my insurance doesn't pay for treatment I think should be covered?
---
Because your insurance coverage is between you, your employer, and the insurance carrier, your dentists does not have the power to make your plan pay. If your insurance doesn't pay, you are responsible for the total cost of treatment. Sometimes a plan may pay if patients send in claims for themselves. The Employee Benefits Coordinator at your place of business also may be able to help. Consumers (patients) may also lodge complaints with the State Insurance Commission.