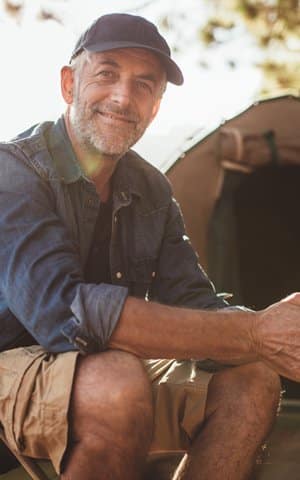 The initials TMJ stand for temporomandibular joint. Humans have two of these—one on each side of the jaw. These joints are small and extremely flexible. It's due to them that we can articulate our mouths in so many different ways.
However, this softness and flexibility—as well as their positioning directly on the side of the face—leaves them particularly susceptible to stress and injury. When this happens, the joint is diagnosed with a temporomandibular disorder, or TMD.
Temporomandibular Disorder
TMDs can come in many forms and have any number of causes. Because of their vulnerable location on the edge of the jaw, TMJs can easily become injured in a car accident or a sporting event. A hit to the face might dislocate the jaw, and by extension the TMJ.
Bruxism is also a very common issue. A stressful job, school semester, or family emergency often causes severe clenching and grinding of the teeth. It can happen while awake or asleep. Not only does this put enormous tension on the joint, but it damages the teeth as well.
The symptoms of a TMD may include:
Pain in the face, ear, jaw, or mouth
Difficulty chewing
Toothache
Crackling, popping, or tenderness in the joint
Headaches
Joint locking
Muscle spasms
Treatment
Fairchance Dental Arts offers you the chance to relieve some of these symptoms with our TMD treatments. Our well-trained professionals will create a splint therapy plan that will have you eating, sleeping, and living better in no time.
Splints are a type of mouthguard. Their general purpose is to relieve stress in the jaw, so that it can rest and recover. The way in which is does this, however, is quite varied. Because there are so many different types of stressors to the TMJ, treatment for each case will be unique.
If you have TMJ problems or suffer from any of the above symptoms, give our experts a call, if you're in Fairchance or surrounding areas from Uniontown to Morgantown. We'll diagnose your specific condition, and build a plan that's individual to you.
I haven't been to the dentist in a few years because I have a fear of the dentist, but Brittany and Dr. Megan were fantastic. They were patient and actually catered to the fact I had a dental fear. I've never been more comfortable at the dentist before, and they were so thorough with x-rays and exams, they found out and told me I was tongue tied! I also have TMJ and Dr. Megan was very thorough for a quick exam, and laid out my options of treatment. They immediately scheduled me to fix me up, and gave me an amazing cleaning. I can't wait to go back!
– Katy W.