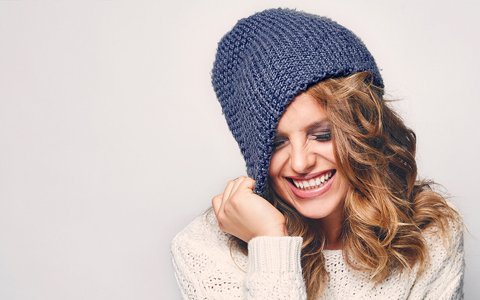 Cosmetic Dentistry is a broad term that covers a large portion of the dental industry. Veneers and tooth whitening are just some of the cosmetic services we provide. Head to our services page in order to find out more about these.
Contrary to popular belief, however, the term does not refer to vanity work for wealthy adults. It includes quite a few necessary procedures for both adults and children. In fact, the adjective "cosmetic" deals with anything that has an effect on the visual aesthetic of the teeth, mouth, and jaw.
Some of the treatments we provide are very visual, but don't fall into the cosmetic category quite so obviously. Orthodontics, tooth replacement, and crowns all restore necessary tooth function. They don't just improve your smile—they improve quality of life.
Orthodontics
Orthodontia is a dental specialty that deals specifically with spacing and alignment in the mouth. When teeth are crooked, are too crowded, or the jaw doesn't close correctly, vital function is compromised. Chewing, speaking, and oral hygiene all become unnecessarily difficult.
Orthodontic treatments such as braces, Invisalign, headgear, and tooth extraction solve these problems. When addressed early enough, orthodontic intervention can even prevent many of them.
Tooth Replacement
Missing teeth can cause many of the same symptoms found in the orthodontic problems. Fortunately, in this modern day and age, replacing a missing tooth is incredibly easy for you. There are several different ways of replacing a tooth:
Dental Implants
Bridges
Partial Dentures
Full Dentures
Implant-Supported Dentures
Any one of these methods will fill awkward gaps in the teeth with custom-created, natural-looking replacements that keep the smile looking healthy and whole. But they aren't just about looks! Restoring full function allows the patient speak clearly and chew effectively once again.
Crowns
Crowns are a great way to restore the visual appeal of a damaged tooth. The same customizable techniques used to create personalized dentures or implants can be used to perfectly match a crown to its surrounding teeth.
Once again, however, crowns are not about vanity. When a cavity cannot be patched up with a simple filling, crowns are not just aesthetically desirable, but necessary for the continued protection of the tooth.
Call Today
For any cosmetic service from Uniontown PA to Morgantown WV, Fairchance Dental Arts is happy to answer any questions. If you give us a call, you can even set up a consultation on the matter. Don't hesitate to get in touch!