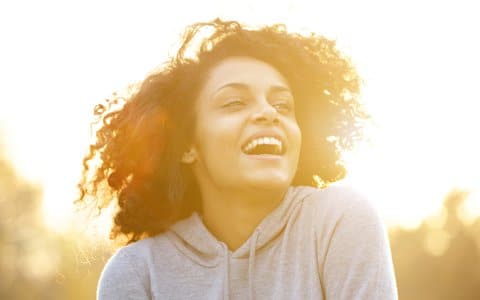 So many familiar faces on TV show us dazzling, perfectly straight smiles. No chips, cracks, or awkward gaps are anywhere to be seen. They look so good, it hardly seems possible.
Good news! It IS possible. Not only is it possible, but a smile like that is completely accessible to regular, everyday people like us. We'll reveal the big secret to you here: Dental veneers can give you that extra razzle dazzle without any major corrective surgery or invasive procedures.
What Does a Veneer Do?
That answer is easy. A veneer is a protective and/or decorative layer of material placed overtop something else in order to change a rough exterior into a finished and polished work. It simultaneously keeps the interior safe and beautifies the project. Dental veneers function exactly the same way.
A thin layer of durable dental porcelain is designed and crafted just for you, then placed over your teeth. It protects. It polishes. Veneers really are a wonder of cosmetic dentistry!
Benefits You Can Receive From Veneers
A dental veneer is custom-made. No two smiles are exactly alike, and no two veneers are either. This individualized design process gives your mouth an organically beautiful polish that is uniquely yours.
We turn your preferences into reality as we customize. Adjustable color-matching gives you the exact level of brilliance you've always wanted. Tiny tweaks in size and shape will camouflage any minor imperfections. Say goodbye forever to awkward gaps and crooked teeth!
If you have cracks or chips, a dental veneer can actually protect the tooth by reinforcing weak enamel.
A lot of this may sound too good to be true. Trust us, it's not. Veneers look great, AND are convenient. You can eat, chew, and drink as normal. Cleaning is as easy as normal daily hygiene. Best of all, veneers are durable, allowing you to keep your dazzling smile for years to come.
Fairchance Dental Arts will repair or replace the above work done for a period of 60 months from the date of insertion. This applies if the restoration has failed or has been determined to be unsatisfactory by both the patient and the dentist. This policy will only be upheld if the patient has maintained the proper recall that is appropriate to his or her customized care.
Renew Your Smile with Dental Veneers
Get the smile you've always dreamed of! If you're in Fayette County, PA, Monongalia County, WV, or other surrounding areas, contact us today with any questions about getting veneers. Our team is excited to help you out on this part of your smile journey.