Cindy Swenglish, Office Manager: A loyal, familiar face to almost all of our patients, Cindy is our office manager and has been for the last 28 years; that's 196 years in dog years! She provides unmatched energy and positivity which make our team and patients feel like family. Born and raised in the south, Cindy followed her heart to southwestern Pennsylvania and married her husband, Curt in 1991. She is the proud mother of Ethan, who recently married his now wife, Claire in September 2018. When Cindy isn't working, you can find her antique shopping, boating on the lake, reading or spending quality time with her friends and family.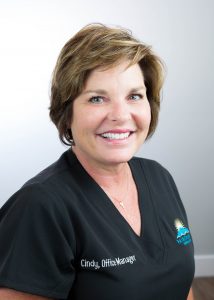 ---
Cassandra Wilson, Treatment Coordinator: Our treatment coordinator, Casey is the first face you'll see when you enter our office. Casey has a bachelor of science in Psychology from Penn State University and a certificate in Human Resource management from Cornell University. While she brings a strong education to the table, her friendly and fun personality is what stands out the most. Casey and her husband, JR, both agree that their two beautiful children, Carson and Avery, are the center of their world. While she is not working or buying snacks for her children, Casey loves to sing. If you ask her, she will sing you all 50 states in alphabetical order while she is scheduling your next appointment!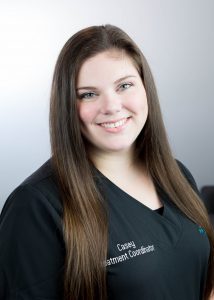 ---
Brittany Bertovich, Hygienist: Brittany has easily made the transition into an excellent team member here at Fairchance Dental Arts. Her easy-going attitude makes your cleaning comfortable and concise. Brittany is passionate about educating her patients on the importance of their oral health and in turn, their overall health. Recently, she invested in her first home purchase for her family and is enjoying the renovation process. Brittany is the proud mother of a sweet little girl, Abri, with whom she and John spend their free time.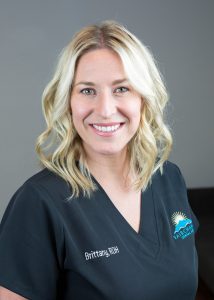 ---
Cathy Frost, Expanded Functions Dental Assistant: As a seasoned dental assistant, Cathy has had experience in every aspect of dentistry. If something in the office needs done, Cathy is always willing and able to do it. She has a strong desire to help people, as well as our team, making Fairchance Dental Arts feel like home to many people. Cathy has completed her Expanded Functions Dental Assisting degree in order to place fillings, among many other things. In her spare time, Cathy enjoys a good book and time outside in her garden. Cathy has been with her sweetheart, Bill for almost 10 years and has 2 children. Her six grandchildren are her pride and joy.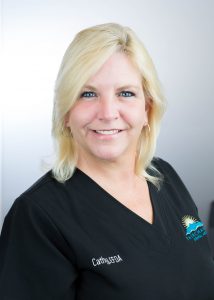 ---
Toni DeCarlo, Dental Assistant: Toni just started working with us in June but you would never know it. She is always willing to learn and help out her team members without being asked. She is trained in all areas of dental office work so you may see her chairside or checking in. Outside of working at Fairchance Dental Arts, Toni excels at Barrel Racing with her horse, Emma. Currently, she is working towards qualifying for finals in Tennessee with SEBRA, the Southern Extreme Bull Riding Association.