Who We Serve
While we're located in Fairchance, Pennsylvania, we serve patients throughout Fayette County, Pennsylvania and much of Monongalia County, West Virginia, from Uniontown down to Morgantown. We seek to improve the smiles of those who value a healthy and aesthetically-pleasing smile.
Our Vision
We are called to enhance the lives of our patients, as well as our own, by building relationships with them in a calm atmosphere and achieving their overall well-being in an unexpected way.
Values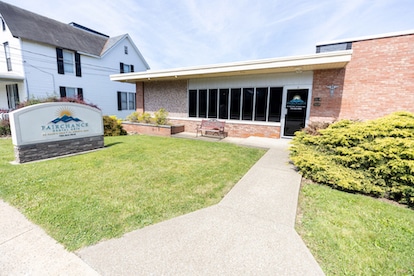 Honesty: Always tell the truth and play by the rules.
Trust: Our patients trust us and our team trusts each other.
Respect: Respect for all those with whom we interact.
Communication: Clearly communicate our thoughts and feelings with our patients and each other.
Our Purpose
Who are we?
A team of compassionate dental professionals who care.
What do we do?
We provide hope and restore health by finding what matters most to our patients.
For whom do we do it?
We find personal and professional satisfaction in supporting our patients who value our commitment to their health.
Why do you do it?
We feel fulfilled working together in a purpose-driven practice helping others achieve their overall dental health goals.