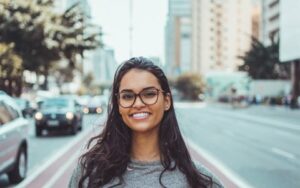 We understand that a dental office won't rank in anyone's top five places to be (as much as we wish it were). Like any medical facility, no matter how professional the staff or how welcoming the atmosphere is, it is a place of healing and therefore a place of necessity rather than leisure.
However, if you are someone who experiences dental anxiety, a dental office is often the last place you ever want to be. That isn't uncommon! According to the National Institutes of Health (NIH), 36% of our population struggles with dental anxiety, and 12% are reported to experience extreme dental phobia.
With so many people impacted, we feel we should take a look at the long-term impact dental anxiety can have on oral health and what steps can be taken to improve our dental care for people with dental anxiety.
Dental Anxiety and Dental Health
As with most anxiety disorders, dental anxiety is a complex issue that comes down to many personal factors. However, it is typically seen as increased stress or fear associated with dental settings. The anxiety can become so intense in some cases that an individual might avoid the dentist despite needing treatment.
What Causes Dental Anxiety?
Anxiety disorders are very sophisticated issues, often involving a negative dental experience in an individual's past. While many children show signs of dental anxiety during their first visits to a dental office, this condition can affect patients of any age. Pre-existing conditions such as head trauma, general anxiety, and PTSD have also been known to contribute.
Isn't Good Dental Hygiene Enough?
Many who are living with dental anxiety attempt to be proactive in their oral health as a means to avoid a dental visit. There is some sound logic to this: your home care routine is the greatest benefit to your oral health!
Unfortunately, there are just some benefits that only a professional can provide. For example, it is recommended that you get a dental checkup every six months because one of the services is a screening for oral cancer which, when caught early, can be a lifesaver!
Also, professional dental cleanings can clear up stubborn plaque that even the most rigorous home care routines can miss.
How Do I Know If I Have Dental Anxiety?
As mentioned before, going to the dentist isn't something most people are excited about. But that doesn't necessarily mean that you have dental anxiety. So, where is the line between being nervous about an appointment and actually experiencing dental anxiety? Here is a list of some of the most common dental anxiety symptoms:
Disrupted Behavior: If you become so nervous before a dental appointment that you have trouble sleeping the night before or can't concentrate on work or daily activities, this is an indicator of anxiety.
Escalation Of Unease: If your feelings of unease, fear, or stress greatly increase when you are approaching or sitting inside the dentist's office.
Feeling Physically Unwell: Should the thought of treatment or making the appointment make you feel physically unwell (including being reduced to tears), this is an overactive stress response.
Refusing Treatment: If your anxiety or fear has made you avoid the dentist's office and put your dental health at risk, it is time to consider solutions for your dental anxiety.
The Impact of Dental Anxiety
There is no denying that dental anxiety is a terrible condition to live with, but what is truly terrifying is how dangerous it can be. By tricking your mind into avoiding dentist offices, dental anxiety is exposing you to a wide range of risks that don't just impact your oral health, but also the health of your whole body.
Naturally, avoiding the dentist can lead to cavities, toothaches, and even tooth loss. But it can also lead to gum disease, which is a major contributor to heart attacks, strokes, and insomnia—thanks to the increased cortisol produced.
How Can I Handle My Dental Anxiety?
If you or a loved one struggles with dental anxiety, there's no need to worry thanks to your friends at Fairchance Dental Arts! Not only do we create a warm, inviting practice with a welcoming atmosphere, but we also provide sedation dentistry options for the most comforting treatment experience possible.
Sedation dentistry helps ease body and mind, minimizing worry so you can focus only on receiving the treatment you deserve. For more information about our sedation treatment options, visit our sedation dentistry page.
Help for Your Dental Anxiety Is a Call Away
Don't let dental anxiety get in the way of your beaming smile! At Fairchance Dental Arts, we are here to help you get the smile you deserve by providing a wide range of fantastic services. From routine checkups to dental implants, our treatments get you a gorgeous grin. Best of all, they can be accompanied by sedation dentistry for an anxiety-free experience!
Contact our office today to schedule your appointment!