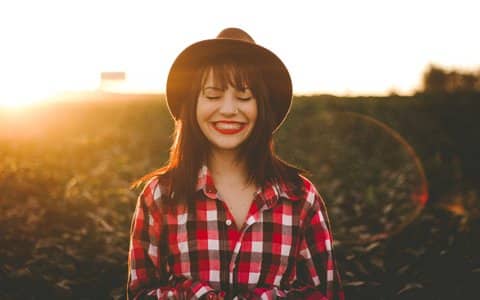 Have you ever wondered how politicians, professional athletes, and actors all manage to have fantastic, picture-perfect smiles? Well, the secret is pretty straightforward: dental veneers! An incredible procedure that is becoming much more accessible with the same amazing results.
But what makes dental veneers such a popular choice? Keep reading to find out. You might learn that you'd be a perfect candidate for a brand new smile with veneers!
What's The Secret Behind Veneers' Popularity?
The first dental veneers made their debut in the year 1928, so they have had over 90 years to gain traction in a variety of social circles. One reason veneers are popular is that they are an amazing blend of cosmetic dentistry and restorative dentistry. Patients love that they can get dental issues patched up and get a perfect smile all at once.
If you focus just on the aesthetics of dental veneers, you'll easily see why so many professionals in the public eye (politicians, actors, etc) opt for this particular treatment. Made from stain-resistant porcelain, dental veneers help create a brand-new, natural-looking smile that will last over a decade with the proper care.
Now, add into that the dental health benefits of dental veneers: they are incredibly durable and able to protect your original teeth from the most common oral health risks. With veneers, you can ensure that enamel erosion won't harm your teeth and that your gums are shielded from harmful bacteria, lowering your risk of periodontal disease.
The Benefit Breakdown
These are some cosmetic benefits of porcelain veneers:
Stain resistance.
A natural-looking smile.
No more aesthetic issues!
Veneers can cover up tooth stains, crooked teeth, misaligned teeth, or gaps between teeth.
Porcelain veneers have restorative benefits too. Here are some examples:
Protection from cracks, chips, and breaks.
Lowered risk of enamel erosion.
Dental decay prevention.
With veneers, your smile won't just look healthy, it will be healthy.
What Makes Veneers a "Fast" Procedure?
As mentioned above, veneers are a fantastic way to get a brand-new smile. But not only do dental veneers give you a picture-perfect smile, but they do so incredibly fast. Just how fast? Well, depending on the type of veneer you get, your new smile could be ready in one to three office visits!
Incredible, isn't it? In as little as three office visits, you can be enjoying a brand new smile that you can feel proud to share with the world. Or, if you are interested in getting a brand new smile as quickly as possible, you can also explore the options with prepless veneers.
What Are Prepless Veneers?
Prepless veneers are a type of dental veneer that can be applied to the teeth without extensive tooth preparation. They are the fastest way to get a totally new smile. They are made from ultra-thin porcelain or composite material, providing a natural-looking and stain-resistant result.
Prepless veneers do not require the removal of enamel, allowing for a faster procedure without anesthesia. Digital technology, such as 3D imaging and CAD software, can create custom veneers that fit perfectly, eliminating the need for time-consuming adjustments. Prepless veneers are a popular option for patients looking to improve their smile without extensive dental work.
Schedule Your Veneer Consultation Today
With a wide range of wonderful dental services, Fairchance Dental Arts can help you or a loved one reach your dental goals and meet your oral health needs. We are your home for a beaming smile.
This is especially true if you are interested in all of the incredible benefits that veneers can offer. Our veneers can get you a perfect smile in just a couple of appointments.
Schedule your veneer consultation today and get the smile you've always wanted.