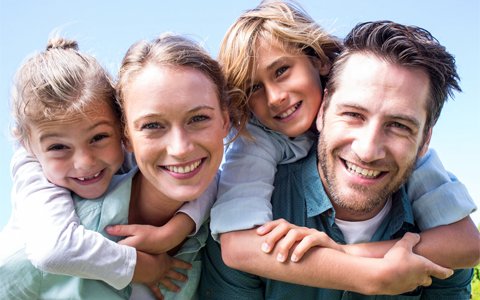 Prevention is the order of the day for Fairchance Dental Arts. We don't just want to fix your teeth. We want to help them stay that way. With traditional cleanings and regular check-ups, we'll keep a close eye on your oral health.
These are just some of the treatments and procedures that help us do that.
Fillings and Crowns | Nearly everyone will experience a cavity at some point in their life. Cracks and erosion are also very common. Even with perfect dental hygiene, accidents can happen! When it does, Fairchance is here to patch you up—literally. Fillings and crowns keep sensitive inner tissues sealed away from particles and harmful bacteria found in the outside world.
Periodontics | Oral health isn't just about teeth. The gums and bones surrounding the teeth are also susceptible to damage and decay, when not properly cared for. Periodontal treatments give the gums a squeaky clean new start.
TMD treatments | One of the leading causes of temporomandibular problems is bruxism, or the consistent clenching and grinding of the teeth. Not only does this cause major tension in the joints, but it can severely damage the teeth. With this kind of constant pressure and friction, the enamel will eventually erode or crack. Treating bruxism saves the long-term health of both the teeth and the joint.
Hop over to our services page for a more comprehensive list of everything we can do, and how it will benefit you.
Families Are Welcome
We understand how hard it can be to find a dentist that will see both children and adults. You're in luck, because Fairchance Dental Arts is that dental office. We are a one-stop-has-it-all kind of business, where you can take care of yourself AND your children.
Here at Fairchance Dental Arts, we offer a number of child-friendly dental services, including pulpotomies, extractions, steel crowns, and space maintenance treatments. For more information on any of these, head on over to our pediatrics page.
Welcome to Fairchance Dental Arts
Don't hesitate to visit our office, or give us a call. We'll take care of anything you need with unimpeachable service and unmatched quality.